Overview
Cyanview's RCP is a multi-camera control panel that provides shading over most brands and types of cameras used in broadcast. Physical knobs and a touchscreen gives you instant access over most camera settings and allows for an effective matching of your cameras.
The integration with the routers or switchers brings a quick access to all your cameras from a single panel as there are no limits in the number of cameras supported. All Cyanview technologies are integrated together to offer a whole set of key functionalities: tally, wireless, wi-fi, remote production, pan-tilt heads and gimbals control, motorized lenses, etc.
To match your specialty cameras on top-tier productions or to shade your main ENG camcorders or D-Cinema, Cyanview's RCP offers a major uptick in quality and efficiency, both for setup and operations.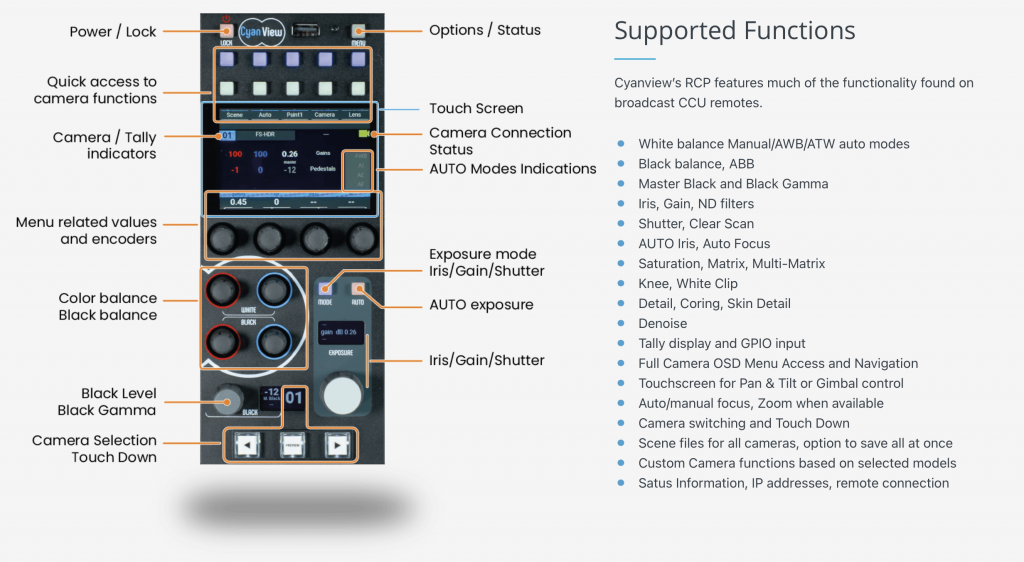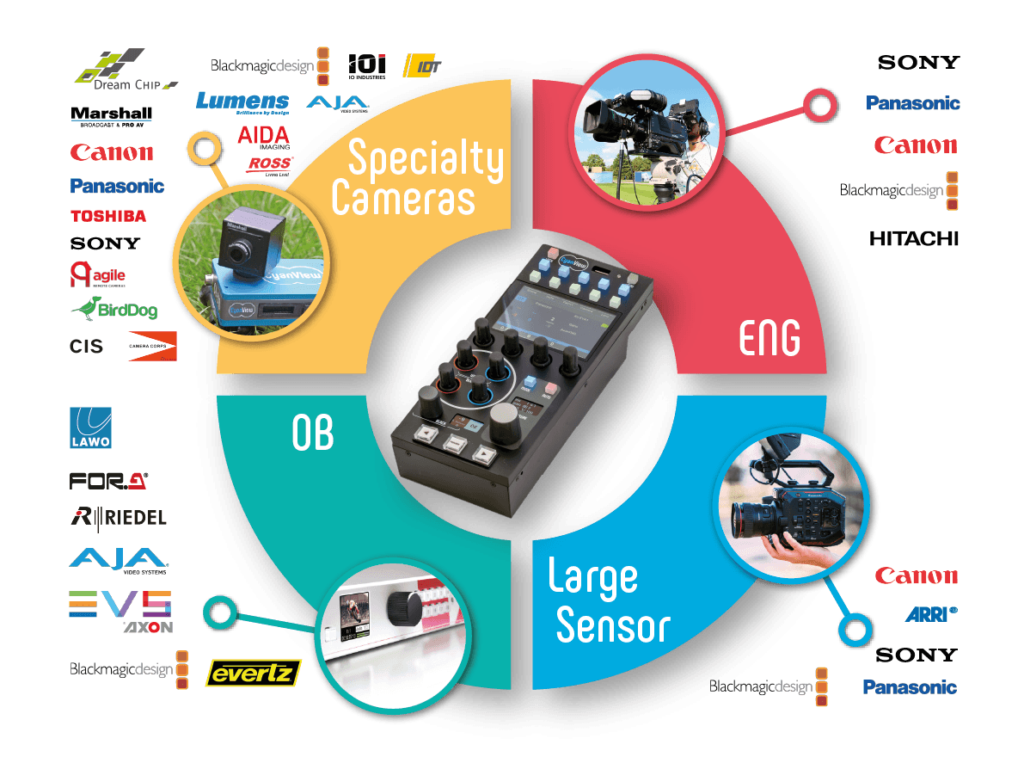 Simple and Powerful Configuration
The Web UI allows to easily compose all the interactions and integrations f your workflow. Adding camera protocols and interfaces, external lenses, pan & tilt, video processors or IP configuration can be done in a few minutes.